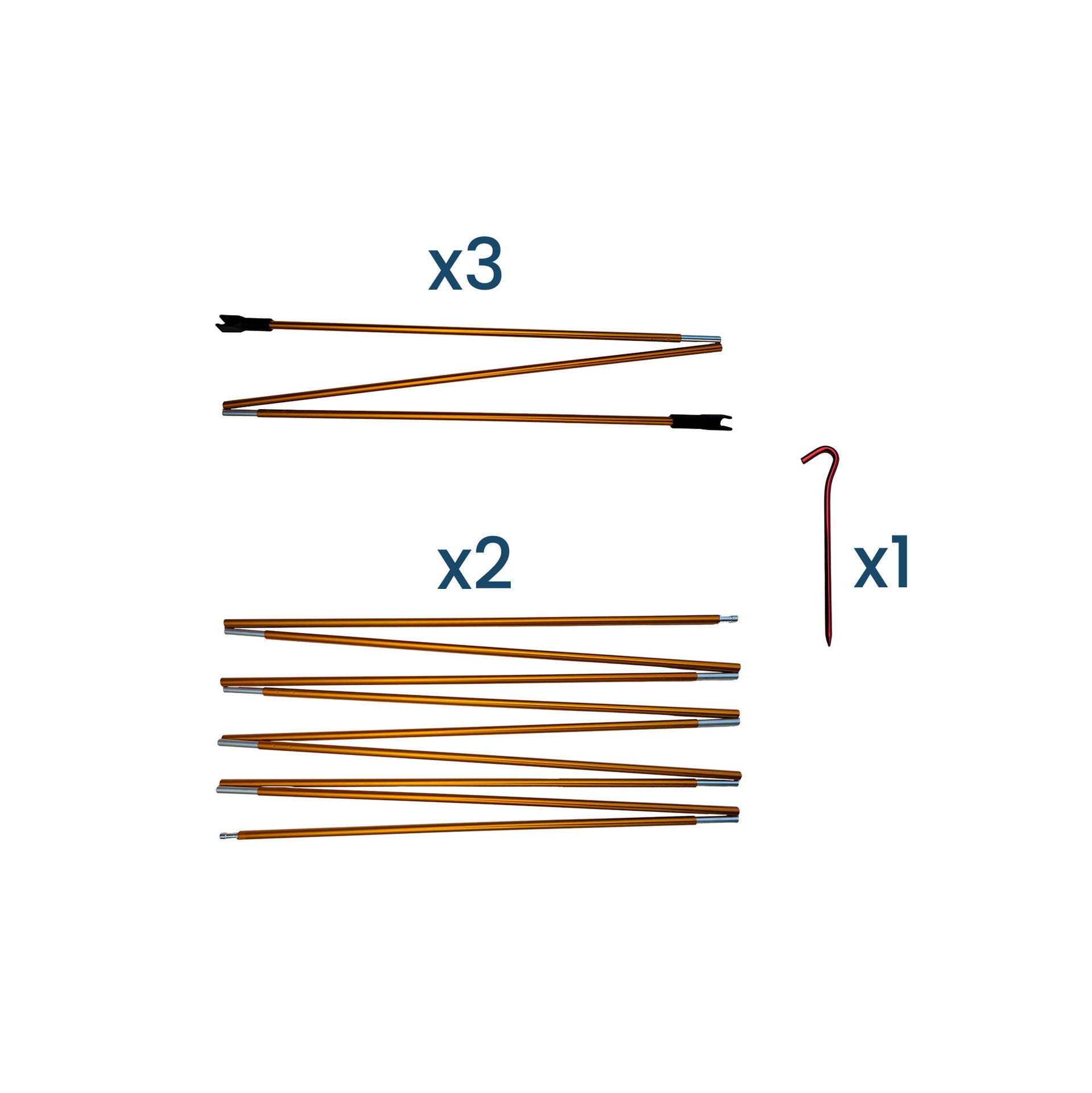 Full Pole Set
Regular price
$129.00 USD
/
9 in stock
---
Grab a complete pole set here! Make sure to order the right size by following our steps below. 
One full set of shock-corded aluminum poles for the Suniela cabana 
No canopy included - poles only
Which set do you need for your canopy?
A: If your carry bag measures 20"/51cm length you need A
B: If your carry bag measures 28"/71cm length you need B or C
*If you have an existing cross pole, measure from end to end to determine which set you need. If you don't have a pole to measure, lay out your canopy flat and measure from tunnel to tunnel
*****
Here at Suniela Beach we focus on making sustainable & durable products - so you can live the good life under your cabana for years to come.
Any time a parasol or cheap shade tent breaks - that's a hunk of trash! We don't want to contribute to that.  Our aluminum poles are infinitely recyclable & resist breaking in high winds.