Celebrate World Tourism Day
Dive into Adventure and Stay Cool in Style!
Don't block the view!
Our unique arched shade tents provide wind resistance & ventilation, without blocking the view for those around you.  No tie lines or sand bags needed!  Simply push each pole into the ground.
Fits in a suitcase
Suniela beach cabanas pack up small & light for that tropical vacation. Weighs under 4 lbs & fits in your carry-on suitcase, our sun shelters are a must-have travel accessory!
A place for everything!
Handy storage pockets keep things tidy & sand-free. **Add heavy items like water bottles for extra weight on windy days
"We love our Suniela, a must have for every beach trip! Very easy setup and rolls up nice and compact to fit under the stroller. "
Tyler
"Our little ones adore our sunshade and we love the sun protection it provides. So easy to set up and take down and never gets overheated like other sun shades do."
Jennifer Lynn
"Absolutely love my Suniela. We take it south when we travel... And use on the grass at gatherings. It sticks right into the ground for shade. So easy to set up and take down."
Denise
"This is the best - coolest - sun shade out there... What a great product!!! So compact, so lightweight, and literally the best money I've ever spent."
Stephanie
"This year I used my sunshade at least three dozen times. They just take a few minutes to set up and never fail to impress other beach goers.
I'm off to Mexico this winter and can pack in my suitcase for my days on the beach. This is one purchase I have never regretted!"
Jackie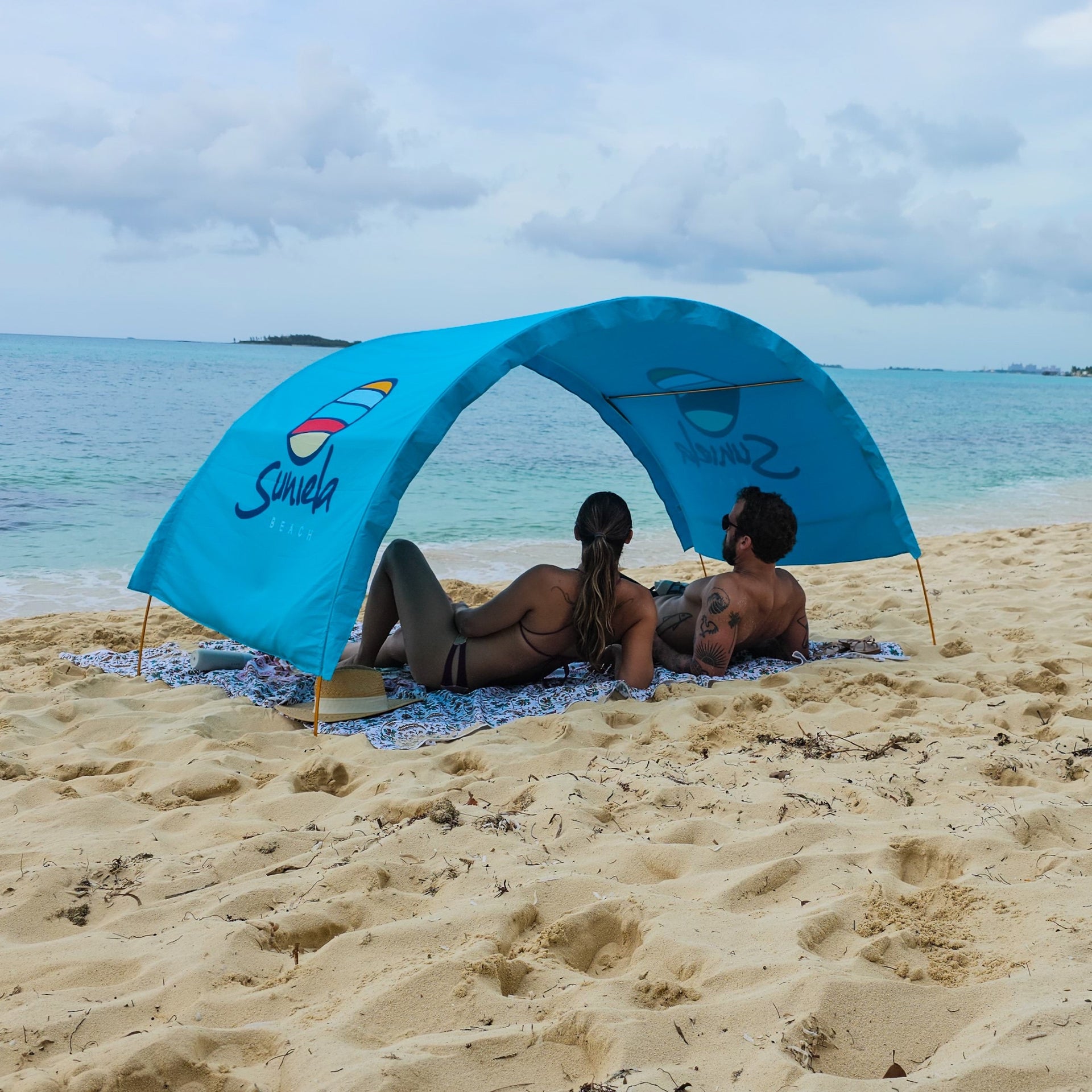 Deluxe Shade Cabana
Regular price
Sale price
$6,527.00
/
40 in stock
---